PRODUCTS
Solve your cases faster with the fitting tools!
The Spider Web – total mobile phone forensics
A high-end mobile forensics solution with high speed simultaneous extraction and analysis of up to 24 smartphones, tablets and GPS devices, combined with an integrated space-saving smartphone charging station for up to 35 smartphones. All you need to do is plug in the phones or tablets and click start!
This brand new and extremely powerful smartphone analysing station is a hardware-software solution that enables the simultaneous extraction of up to 24 smart devices and simultaneous analysis of several devices (please contact us for specific configurations). A huge plus is the possibility to cleanly stow away and charge up to 35 smartphones and tablets during extraction and analysis.
The Spider Web includes the power of 3 Black Widows designed by mh Service. With the pre-installed and pre-configured analysis software, you can acquire the contents of up to 3x8 devices at the same time and then analyse their contents - such as deleted data, call history, contacts, messages, photos, recordings, calendar items, notes, data files, passwords, and data from apps such as Skype, Dropbox, Instagram, WhatsApp and much more.
The integrated charging station with temperature controlled ventilation for charging up to 35 smartphones
simultaneously enables space-saving organisation of the suspect devices, easy
assignment and thus enormous time savings through a structured workflow. A
comprehensive selection of cables and adapters will be included.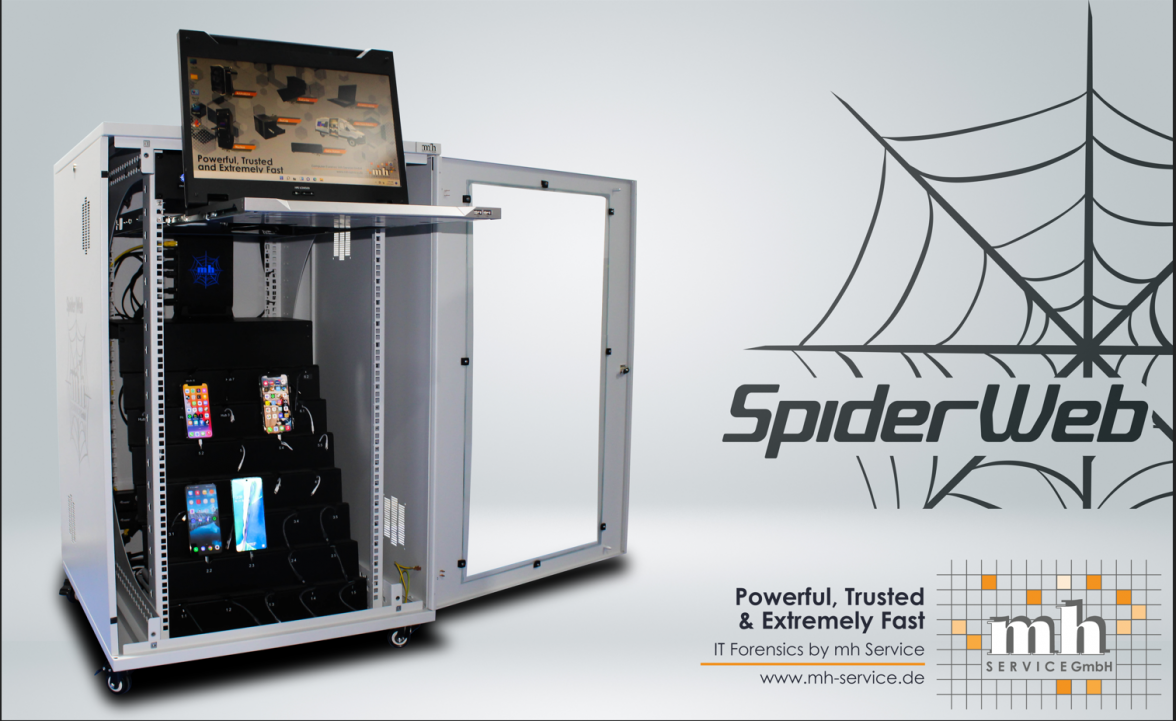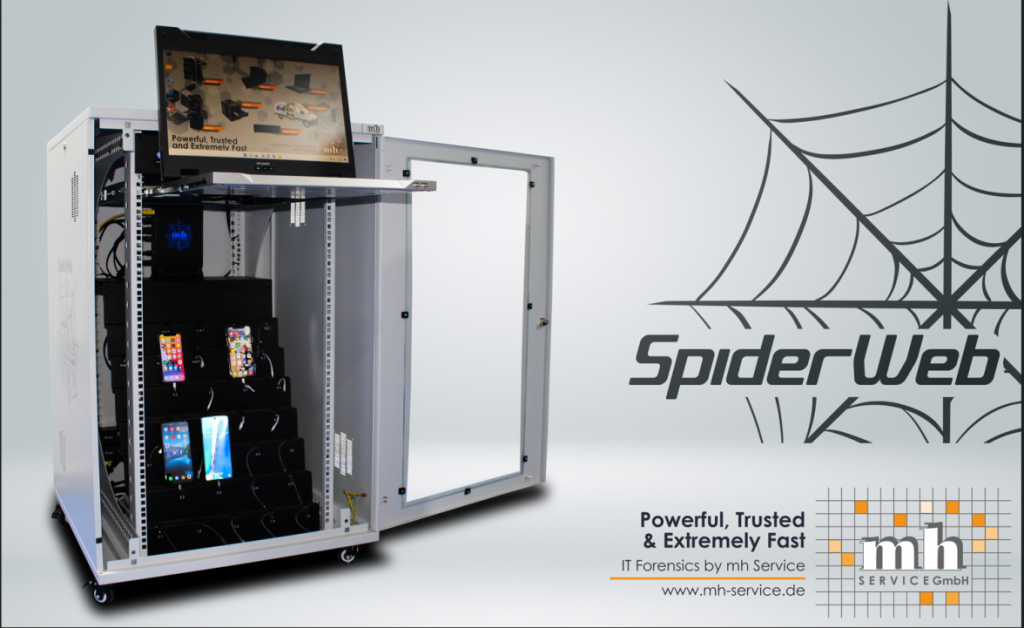 We believe in our products and our quality! As a sign of our trust in our products you will get up to 5 years warranty.
Our experts are happy to help you.