PRODUCTS
Solve your cases faster with the fitting tools!
Working in a decentralised and not sufficiently equipped laboratory makes investigations inefficient and long, especially when time is of the essence. It is important to have all the right tools at hand to help close your case faster and not miss any evidence.
We can show you what is possible and how to best configure a forensic lab for your specific needs – with possibilities for mobile phone forensics, data recovery, time saving triage, imaging offline darknet analysis, using workstations and field equipment, only to mention but a few.
Having a fully equipped laboratory that is specially developed for your needs, with one single point of contact for equipment, maintenance, and professional training, helps you to keep things simple and save you time to focus on your investigations.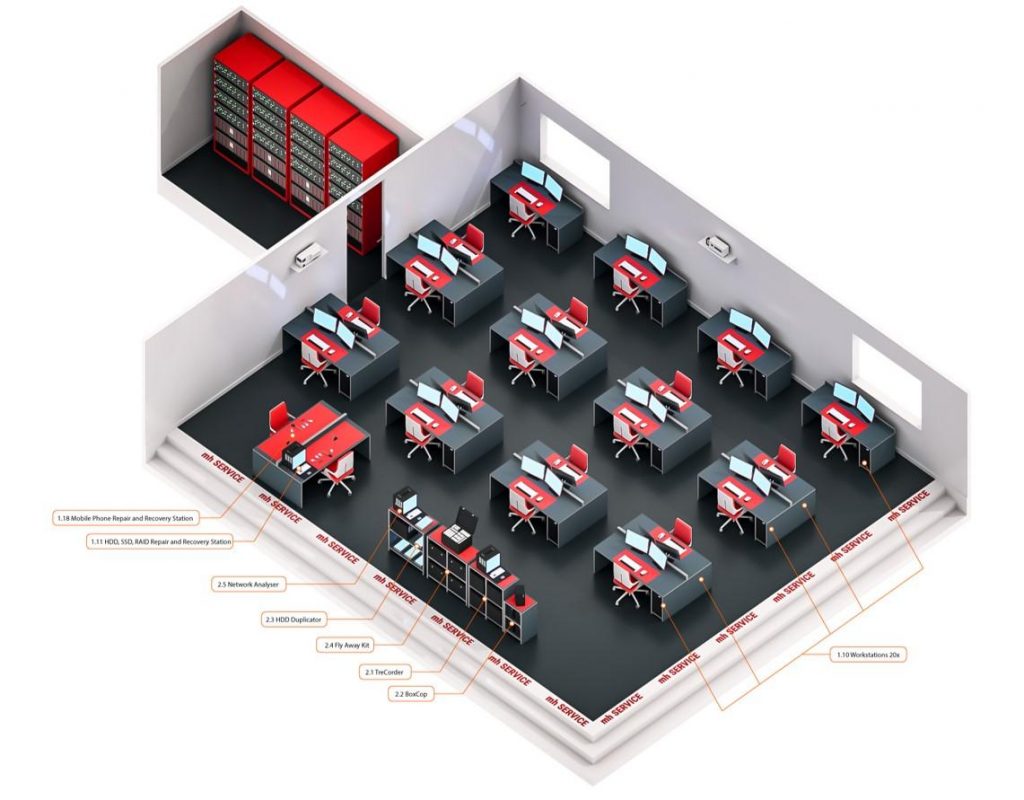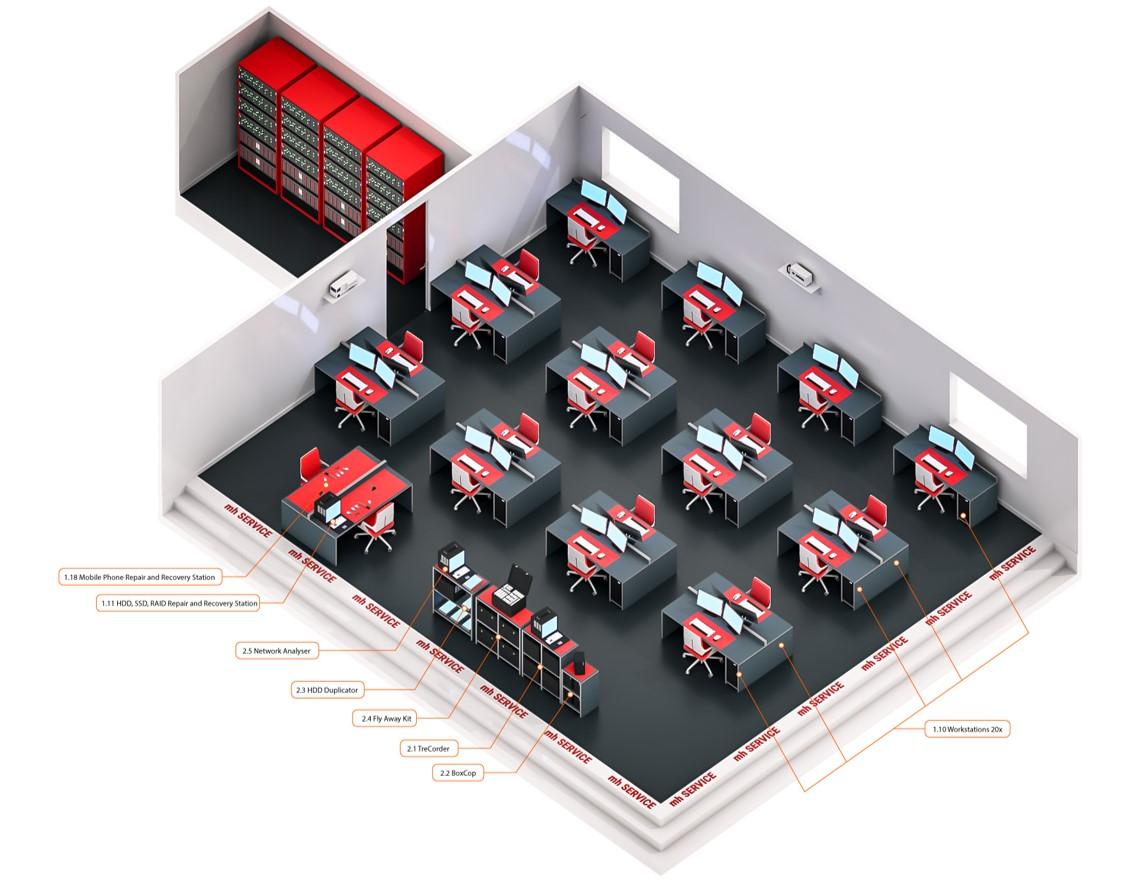 Basic forensic laboratory configuration
Sometimes it may be enough for you to have just a basic forensic laboratory set-up, depending on the level of investigation work required. During the consultation stage we will check exactly what you need so you don't have to spend more than you need.
Complex forensic laboratory configuration
Through in-depth consultation we can design and build complex laboratories including all kinds of solutions for mobile phone forensics, data recovery, triage, cloud based or offline darknet analysis, supplying and intergrating customised workstations and field equipment. Even shielded rooms are possible.
Sized to your demand
Solving your problems in digital forensics
Ready for on site acquisiton and local examination
Centralised storages and processing power
For further information please do not hesitate to contact us.
Our experts are happy to help you.