PRODUCTS
Solve your cases faster with the fitting tools!
Oxygen Analytic Center enables real-time, browser-based collaborative data review and analysis — any time, anywhere — so investigators and eDiscovery professionals can resolve cases faster and more efficiently. ​
The browser-based solution gives multiple users simultaneous access to their assigned datasets from anywhere, anytime, from any device, so everyone on the case can maximize their productivity. End evidence analysis backlogs and solve cases faster with Oxygen Analytic Center.
Powerful Data Control
Data resides behind your firewall, protected by your security protocols. Your database admin controls access and permissions.
 Increased Time and Cost Savings
The features and tools offered by Oxygen Analytic Center allow for massive volumes of digital data to analyze as quickly as possible in a collaborative environment.
Import other data types: Ingestion of Oxygen Forensic® Detective files and other data types
Search functionality: Search by tags, hash sets, and keyword sets
Email searching: Uncover and reveal names, usernames, emails, and more from different sources on the device.
Chronological listing: Have the ability to chronological list events, conversations, and contacts through timeline visualization, advanced search and filter, and more
Selective data loading: Choose the information that you want available for collaboration
Advanced filtering: Hunt and quickly locate critical information - hash sets, keywords, regular expressions, visited locations, etc.
Geodata mapping: View geo coordinates from various sources - applications data, photo and video EXIF headers, history of wi-fi connections, etc.
Facial categorization: Categorize human faces using the built-in facial recognition technology
Text analysis: Find and analyze textual data that may contain evidential information
Data matching: Find records in a data set that are the same across different data sources
Flexible reporting: Customize and generate data reports in many formats like PDF, XLSX, HTML, XML, TSV, CSV, RSMF
For more information please click here.
Our experts are happy to help you.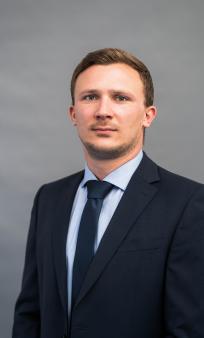 Jonathan Graeff
License & Technical Sales
E-MAIL: jonathan.graeff@mh-service.de
PHONE: +49 (0) 7275 40444-53