PRODUCTS
Solve your cases faster with the fitting tools!
Forensic Image and Video Analysis
Amped FIVE is the most complete image processing software specifically designed for forensic lab experts to manage the complete image and video analysis workflow, with advanced and fully customizable processes for conversion, restoration, enhancement, measurement, presentation, and reporting, all in a single tool. Amped FIVE automatically generates a customizable and detailed scientific report that can be used to support evidence that withstands the scrutiny of the courtroom. This is the software of choice for forensic labs worldwide.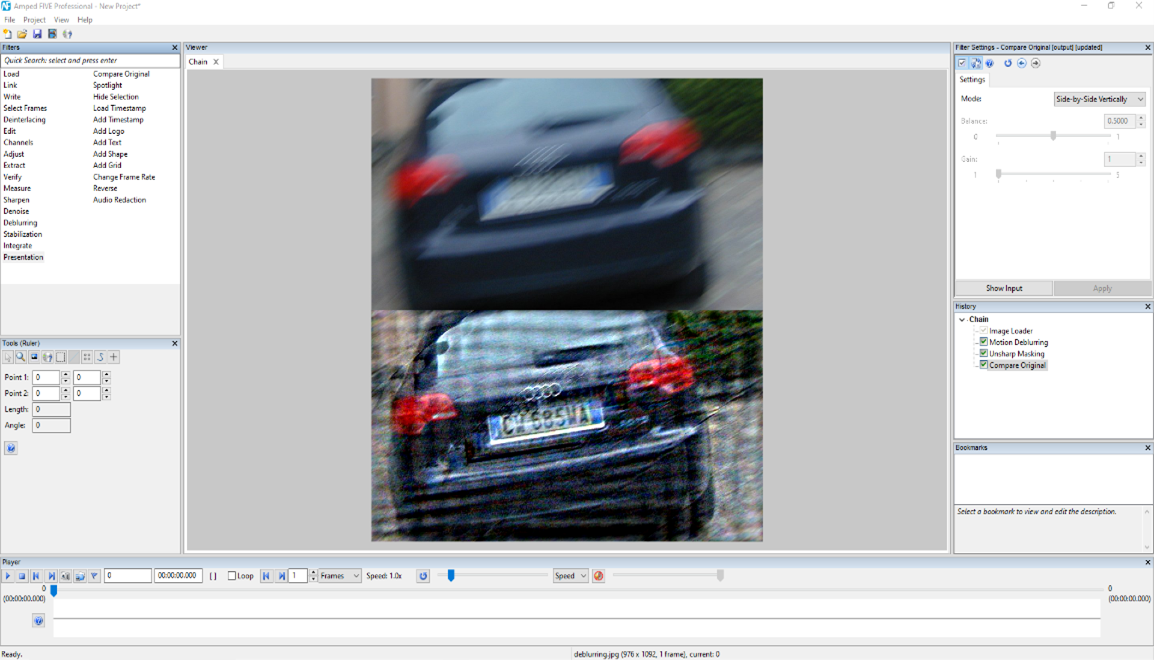 With a logical and nondestructive workflow, Amped FIVE has the ability to stabilize shaky videos, correct blurred details or adjust noise and lighting issues. It also offers specialized features such as super resolution, redaction, photogrammetry, optical distortion and aspect ratio correction, perspective correction and alignment in multiple frames. Amped FIVE meets the needs of judicial systems worldwide, by using scientifically validated algorithms, and producing a report with all the processing steps, settings, and algorithms used in the analysis. It validates the reliability of the digital evidence in order to be admissible in court. Amped FIVE is used by forensic labs, law enforcement, government, military, and security organizations worldwide. Municipalities, court experts and private companies working in the forensic and investigative fields also benefit from this solution. Click 
here
 to learn more about
 Amped FIVE 
or contact us
.
Our experts are happy to help you.