PRODUCTS
Solve your cases faster with the fitting tools!
F-EX RUGGED TABLET OPTIMISED FOR PHONE FORENSICS
All-in-one tool for mobile phone forensics - phone unlocking, physical data acquisition, retrieving deleted data, password and PIN breakers on a rugged tablet Built to last!  .
MOBILEDIT FORENSIC EXPRESS - FOR MOBILE FORENSICS ANYWHERE!
MOBILEDIT Forensic Express is a phone and cloud extractor, data analyzer and report generator all in one solution. A powerful 64-bit application using both the physical and logical data acquisition methods, MOBILedit is excellent for its advanced application analyzer, deleted data recovery, live updates, wide range of supported phones including most feature phones, fine-tuned reports, concurrent phone processing, and easy-to-use user interface. With the password and PIN breaker you can gain access to locked ADB or iTunes backups with GPU acceleration and multi-threaded operations for maximum speed.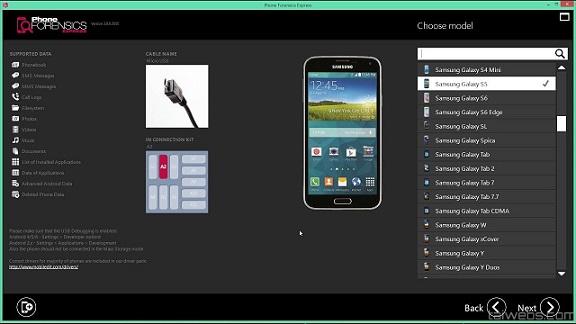 is a true revolution in rugged tablet computing. Designed to be about the size of a typical piece of paper. It combines best-in-class performance, industry-leading security, a large 11.6" widescreen display and a thin and light design that redefines rugged mobility. One of the best features of this tablet is to have two hot-swappable batteries for potentially infinite battery life. This allows you to remove one of the two batteries and replace it with a fresh battery without ever shutting down. We can also offer the option for ATEX and IECex Zone 2/22 certification for use in potentially explosive atmospheres.
Including cable kit, a special collection of custom-made USB cables that covers the vast majority of phones ever manufactured and possibly available among users today!
We believe in our products and our quality! As a sign of our trust in our products you will get up to 5 years warranty.
Our experts are happy to help you.