PRODUCTS
Solve your cases faster with the fitting tools!
Paraben's DS has been a standard in mobile forensics since 2001 and continues to rank as a must-have tool. In SC Magazine annual review of tools, the independent reviewers stated.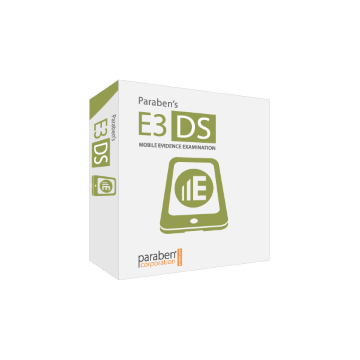 E3:DS is top-notch with a lot of options for any size lab. E3:DS is the comprehensive approach to mobile forensics in a single tool and can't be beat. E3:DS is capable of logical and physical imaging, data carving, App data parsing, password bypass, and unique content analysis with malware detection, etc.
E3:DS supports a larger variety of device types than any other tool, with over 26,000+ device profiles supported and the list constantly growing. E3:DS is a foundation tool.
With locked devices becoming more and more prevalent, Paraben responded by incorporating a new custom bootloader for Samsung devices as one of the new functions of E3:DS.
COMPREHENSIVE SMARTPHONE OS SUPPORT
E3:DS supports ALL smartphone operating systems. Paraben does our own research that leads to stronger OS support and a deeper understanding of how each OS works when it comes to data recovery. We also have full JTAG capabilities built into the tool for pesky devices that don't fall in the typical spectrum of processing.
App data changes constantly and understanding what is trending and changing can be crucial to your tool having the stamina to get what you need. E3:DS provides active parsing for some of the most popular Apps and for the others, we show you all the data and provide a built-in SQLite viewer to review the data.
Mobiles are moving data dynamically to the cloud and knowing your go-to tool can capture that data is crucial. E3:DS has built-in cloud capture functionality to download data directly from your suspect's accounts.
Our experts are happy to help you.