PRODUCTS
Solve your cases faster with the fitting tools!
Data extraction software for Smartphone, Feature phone, Drone, Smart TV, Wearable, IoT device, USIM card, SD memory card, JTAG board, and Chip-off memory. MD-NEXT is the forensic software for the data extraction of diverse mobile and digital device. It supports physical and logical extraction methods for Android, iOS, Windows OS, Tizen OS, and other mobile OS.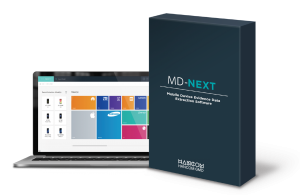 MD-NEXT supports data extraction from MD-READER(Chip-off memory), MD-BOX(JTAG board), USIM reader, SD memory reader, OS backup protocol, agent app, and new cutting-edge extraction methods.
Data extraction from Smartphone, Feature phone, IoT device, Smart TV, Drone, Chip-off memory and JTAG board
Powerful extraction tool for Asian manufacturers (Samsung/LG/Chinese brands)
Supports all physical extraction methods – Bootloader, Fastboot, MTK, QEDL, Custom image, ADB Pro, iOS Physical, DL, JTAG, Chip-off, SD Card, SIM, Removable Media
Supports all logical extraction – Filesystem, Android backup, iOS Backup, Vendor backup protocol, Local backup, MTP
Unlock of latest Samsung and Chinese phone (Oppo/Vivo/Huawei/Xiaomi)
iOS backup file decryption and keychain extraction
Selective extraction of partition, file, category, and app


 
Perfect data extraction tool for diverse mobiles and digital devices
Chinese manufacturers (Huawei/Xiaomi/Oppo/Vivo, etc.)
Advanced physical extraction features
Supports diverse physical data reader hardware
Advanced logical extraction features
Unlock of latest smartphone models
Supports extraction and decryption of the latest Asian phone
Supports the latest iPhone logical extraction
Selective extraction for privacy protection
Special extraction features
Useful extraction utilities
Assurance of evidence data integrity
User-friendly and easy to use
Data preview and save
Reporting features
Our experts are happy to help you.