PRODUCTS
Providing You What Is Best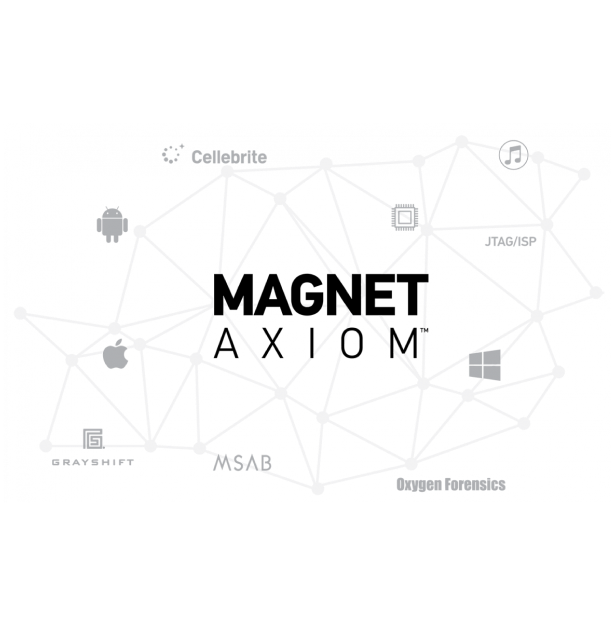 Cyan Examiner Copy
Analyze Smartphone Evidence From The Most Sources
No single tool recovers everything. Make AXIOM Smartphone an essential part of your toolkit:
Use powerful carving to find more and different pictures, chat and browser history
Case Dashboard is a new home screen that provides a summary of your case, evidence sources, and forensic results and lets you jump right into areas of interest.
Ingest images from Grayshift, Cellebrite, Oxygen Forensics, and more
Acquire both logical and physical images and bypass passwords on Android devices
Easily present findings to non-technical stakeholders, e.g. rebuilding chat history
Industry-leading artifact recovery from JTAG and chip-off images
See all the evidence in one place with AXIOM Smartphone, AXIOM Cloud, and AXIOM Computer
Magnet Axiom Smartphone Is The Leader In Recovering Chat, Picture, Video & Browser Histort Evidence
Use AXIOM Smartphone's advanced carving and extensive support for third party apps to find more deleted, encoded or encrypted data. Recover evidence from the leading mobile apps including WhatsApp, Facebook, Instagram, Snapchat, Twitter, and more.
AXIOM Smartphone is the only solution that leverages both smartphone and computer artifacts when carving and searching smartphone data – discovering more PDFs, Docs and .xls files.
Did You Know?
Run a Micro SD card image through AXIOM as an Android platform. AXIOM will parse and carve it like a file system to retrieve artifacts that most other tools might miss.
The Most Collaborative Tool In Your Kit
Each case requires multiple tools to find the most evidence and verify results thoroughly. AXIOM Smartphone can easily ingest phone extractions from other tools, including Cellebrite, Grayshift, Oxygen Forensics and MSAB. Run those extractions through AXIOM Smartphone's powerful evidence recovery engine.