PRODUCTS
Solve your cases faster with the fitting tools!
Your Mobile, Drone and Cloud Forensics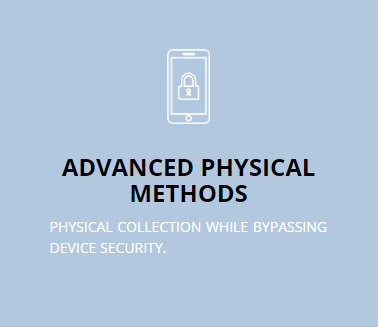 Oxygen Forensic® Detective offers data extraction from iOS, Android, Windows Phone, BlackBerry devices, feature phones, media, and SIM cards. Simultaneous acquisition of several devices is available. The software imports numerous backups and images, including iTunes, Android and BlackBerry backups, JTAG and Chip-off images, and many others. Oxygen Forensic® Detective uses several proprietary methods to bypass or disable screen locks on mobile devices, including Samsung, LG, Motorola, and Chinese chipset ones. The program automatically finds passwords to encrypted backups and images by using brute-force, dictionary, Xieve, and other attacks.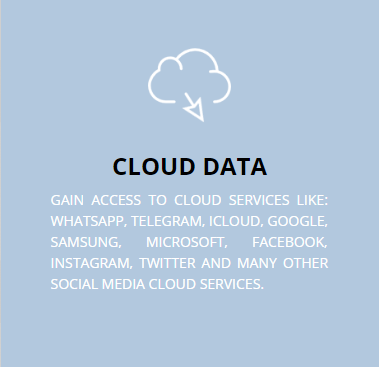 Oxygen Forensic® Detective allows you to gain access to iCloud, Google, Microsoft, Samsung, Huawei accounts, E-mail server and other services, like Facebook, Twitter, Dropbox, WhatsApp, etc. The software is capable to import and parse complete iCloud backups (usually up to 3 of each device). You may utilize either account credentials or tokens to access a cloud storage. The program extracts credentials and tokens directly from mobile devices and displays them in Cloud Accounts section from where Oxygen Forensic® Cloud Extractor can be launched. Oxygen Forensic® Detective can also find and decrypt an iCloud token stored on a user's computer.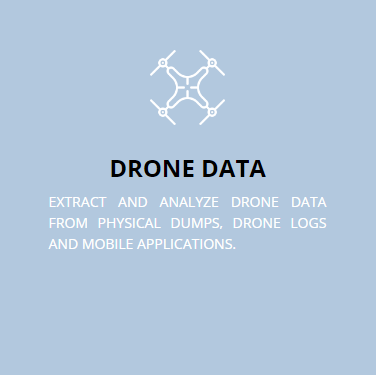 Oxygen Forensic® Detective enables the most verbose drone data parsing and analysis from physical dumps, drone logs and mobile applications. The software can import drone physical dumps and parse GPS locations showing valuable route data as well as meta-data like speed, direction, altitude, etc. You can import drone log files directly into Oxygen Forensic® Maps to visualize locations and track the drone flight path. Moreover, data parsing from drone applications is available from iOS and Android devices. Forensic experts can decode drone images and videos, their time stamps and lots of other valuable data.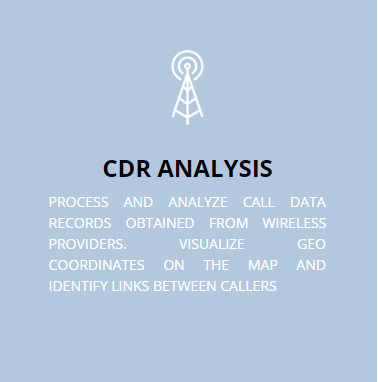 Oxygen Forensic® Detective enables the import of call data records in any format received from telecom providers. The software conveniently guides you through the process of CDR importing and field mapping, easily converting data to Oxygen Forensic® Detective's unified format. Once converted, the program allows you to analyze the processed CDR files and easily determine direct and indirect links between selected callers in a visual graph. If a CDR file contains geo coordinates, it takes a single click to open them on Oxygen Forensic Maps. The processed results can be saved as evidence for further analysis.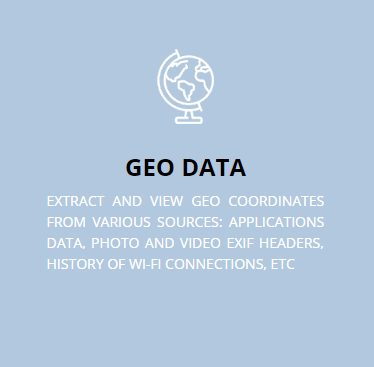 Oxygen Forensic® Detective acquires geo coordinates from all possible sources including mobile devices, drones, cloud storages, media cards, and imported images. Once analyzed, the data can be viewed within either online or offline maps. Oxygen Forensic® Maps is an advanced tool that offers:
Identification of device owner's frequently visited places
Visualization of user's movements within specified period of time
Pinpointing common locations of several device users
Smoothly work with large sets of geo points
Oxygen Forensic® Detective includes free analytical tools:
Timeline—all events in a chronological order
Social Graph—users' social connections and common contacts
Aggregated Contacts—merged contacts from all device sources
Key Evidence—bookmarking all important evidence
Search—advanced search during and after extraction
Export—customizable data reports to PDF, XLS, XML, etc.
Oxygen Forensic® Detective includes several free data viewers:
Oxygen Forensic® Viewer. A portable utility for viewing and sharing collected mobile and cloud data. No installation or activation is required.
Oxygen Forensic® SQLite Viewer. It allows to examine one or several SQLite databases, build SQL queries, recover deleted records, search and export data.
Oxygen Forensic® Plist Viewer. The tool enables convenient work with Plist files
For further information please contact us
or
click here.
Our experts are happy to help you.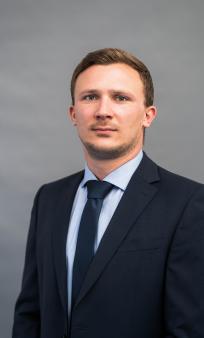 Jonathan Graeff
License & Technical Sales
E-MAIL: jonathan.graeff@mh-service.de
PHONE: +49 (0) 7275 40444-53